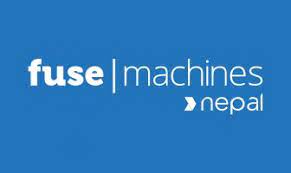 Full Stack Developer
Salary:

As per company policy

Experience:

2

Type:

Full Time

Job Level:

Mid Level

Views:

974 views
Job Overview
Industry:

Information Technology

Category:

Software Development

Minimum Education:

Bachelor Degree in Computer Science

Skills:

technical documentation, MySQL, Oracle, and MongoDB

Openings

10

Job Location

Kathmandu

Posted on:

August 05,2022

Apply Before:

September 17,2022
Required Skills/Competencies
Solid understanding of Data Structure and Algorithms.
Solid understanding of Object-Oriented Programming concepts.
Understanding of modern patterns for how backend code interacts with the front end systems.
Firm grasp of JavaScript including ES6+ syntax.
Good knowledge and experience of Node.js and its frameworks such as express, nest.
Implementing automated testing platforms and unit tests
Understanding of backend security measures and technologies
Understanding design principles of scalable application development.
Experience with database technology such as MySQL, Oracle, and MongoDB. Understanding of schema design principles in respective databases and query techniques.
Experience with designing RESTful, GraphQL APIs and WebSocket.
Familiarity with AWS and its various services.
Experience in integrating third party services and APIs.
Proficiency with fundamental front-end languages such as HTML, CSS, and JavaScript
Familiarity with JavaScript frameworks such as Angular JS, React, and Vue.
Experience with common front-end development tools such as Webpack, npm, yarn, gulp, etc.
Strong proficiency in JavaScript, object model, DOM manipulation and event handlers, data structures, algorithms, JSX, and Babel
Proficient understanding of cross-browser compatibility issues and ways to work around such issues.
Knowledge of CI/CD workflow and tools and deployment process.
Experience of unit testing using frameworks like Jest, Mocha, Cypress, etc.
Follow agile principles and processes including (but not limited to) standup meetings, sprints, and retrospectives.
Key Responsibilities
Design client-side and server-side system architecture.
Developing and maintaining server-side network components.
Writing efficient, reusable, and testable code used in high-performance applications.
Develop, implement and test features that satisfy requirements of product, monitor and maintain existing products and report progress to concerned personnel.
Optimize applications for maximum speed and scalability.
Collaborate with other team members and stakeholders.
Ensure quality frontend application and API implementations.
Write technical documentation.
Test the overall system to ensure performance and stability.