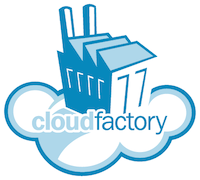 Head of Talent
Salary:

Negotiable (Depending upon experience level)

Experience:

8

Type:

Full Time

Job Level:

Senior Level

Views:

212 views
Job Overview
Industry:

Information Technology

Category:

Human Resource

Minimum Education:

Mentioned in eligible criteria

Skills:

Talent Management, Communication skills, Team player

Openings

1

Job Location

Lalitpur

Posted on:

January 23,2023

Apply Before:

February 28,2023
Description
As our Nepal-based Head of Talent serving both our cloud and core functions, you will play a key strategic part in helping to grow CloudFactory's business to enable us to achieve our mission and build a unique and strong people-oriented culture. Along with the Country Manager and the Global Talent Leader, you will create and deliver Talent Strategies that will provide a huge impact on the business, our leaders, and our employees.
You and your team will be responsible for supporting our operations with all the necessary Talent programs that are key to the management and development of all our team members, by delivering the tools and resources necessary for our leaders and managers to effectively manage and grow their team members through the provision of modern practices, policies, and processes as well as data-driven technology that supports CloudFactory to improve the experience we provide our people.
As Head of Talent, you will be an integral part of making CloudFactory a great place to work, where we build a great team, where our team members are motivated to do their best work, and where everyone can make a difference. Exceptional people deserve the best that we can provide in terms of working environment and support.
Key Responsibilities:
Serving as a strategic advisor to the leadership team in Nepal and global talent leadership, you will own all talent-related activities for Nepal core employees. This includes talent acquisition, onboarding, performance management, career pathways, promotions, compensation & benefits, and offboarding.
Together with the Country Manager and Global VP of People/Talent Operation, create/own our Nepal Talent Strategy, with a clear plan for delivering against the strategy.
Provide effective leadership for talent acquisition in Nepal, liaising with subject matter experts in the Global talent team to successfully deliver against TA objectives by understanding the hiring plans for the location.
Continually look for ways to improve our service to our stakeholders, coming up with solutions that support the business in working towards its mission.
Support the Global Talent leader by providing a strong employee experience for all of our Global Expats.
Manage the Nepal reward cycle, including the quarterly preparation of the Variable Compensation plans.
Coordinate the company performance review process, including supporting the review documentation and holding information sessions for managers and our employees to support the process.
Lead the analysis of employee feedback surveys and jointly own (with the Country Manager and location leadership team) the preparation, communication, and execution of a local action plan.
Maintain the local employee handbook to ensure local compliance with policies and procedures. Work closely with the Country Manager and Global Talent Leader to make revisions to the handbook as needed from time to time.
Provide advice and guidance to managers and employees on the practical application of our policies and procedures.
Keep up to date with local legislation, and make recommendations on adjustments and training that CloudFactory needs to make in order to ensure that any changes to the legislation are proactively planned and CloudFactory's employee handbook is up to date.
Jointly lead local HR-related compliance with the country manager including the OHS committee
Respond to ad-hoc requests on a day-to-day basis as required.
Regularly contribute across the Talent team as a whole, recommending improvements to systems and procedures to improve efficiency in the team.
Undertake and lead global talent team projects in line as required.
Coordinate with local vendors to access salary and benefits market data and advise the Country Manager and Global Talent Leader on local implementation steps in line with the CF compensation philosophy.
Requirements
Bachelors degree in Human Resources, Business Administration, or a related field is required.
Extensive experience in HR with 5+ years of which has been held at the management level.
Experience managing a company's HR/Employment legal framework, and act as subject matter expert in employment legal framework for Nepal
Experience supporting a Global HR policy and program management for countries outside of Nepal would be desired
Demonstrated success in providing HR counsel to complex organizations, with a number of cultures and locations within a regional environment. Proven experience in setting and executing operational talent strategy. As well as how to align the talent agenda to different functional requirements.
Certified Human resource practitioner with employee relations/legal background preferred.
Proven experience working in an environment of rapid growth and being involved with local leadership management.
Benefits
Lunch & Snacks Provided Monday-Friday
Phone Allowance and/or Internet Allowance
Travel Allowance
Social Security Fund
Festival Bonus
Health Spending Account
Medical Insurance
Accidental Insurance
Amazing Company Mission and Culture
Growth Opportunities
Awards:
CloudFactory has been the recipient of a Global Award: Winners of The AI Journals Global Excellence Awards 2022 "Medium Sized Company of the year", 2 Regional awards in Nepal: Top 10 Best Employer Awards in two categories, and HRM Nepal Award for Corporate Excellence-IT.