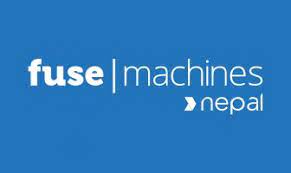 NodeJS Engineer (Mid/Senior)
Salary:

Negotiable

Experience:

2

Type:

Full Time

Job Level:

Mid Level

Views:

2,059 views
Job Overview
Industry:

Information Technology

Category:

Software Development

Minimum Education:

Bachelor's degree in Computer Science or related

Skills:

Communication skills, Team player

Openings

7

Job Location

Kathmandu

Posted on:

April 29,2022

Apply Before:

September 04,2022
Competencies Required
Have 2-3 years of prior experience in roles that include front-end and back-end development

2-3 years experience using MongoDB

2-3 years experience using Node.js

Good knowledge of Node.js frameworks.

Fluent in Javascript, HTML, and CSS, web stacks, libraries, and frameworks.

Enjoy rapid development environments - we push code multiple times per day

Have advanced experience with SQL and NoSQL databases.

Good knowledge of user authentication and authorization and application security.

Proven ability to work with large volumes of data

Have worked in an environment where developers have written tests and shared ownership of code

Understanding Mobx, Redux, React hooks, Typescript is a plus

Knowledge of cloud platforms such as AWS, GCP and their services

Knowledge of CI/CD tools
Key Responsibilities
Develop, implement and test features that satisfy requirements of product, monitor and maintain existing products.

Work with backend team, UI/UX and design teams, frontend teams, and help integrate all the components as per requirements

Experience with creating RESTful API and GraphQL with Node.js and popular Node.js frameworks.

Communicate with clients to gather requirements and provide technical solutions

Help analyze task, procedure, and process with the best solution possible

Implementing automated testing platforms and unit tests

Deploying and monitoring application

Provide proper guidance and supervision of subordinate engineers and their work.