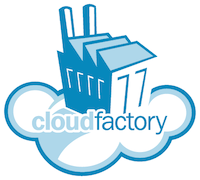 Project Delivery Lead
Salary:

Negotiable

Experience:

4

Type:

Full Time

Job Level:

Mid Level

Views:

301 views
Job Overview
Industry:

Information Technology

Category:

Project Management

Minimum Education:

Mentioned in eligible criteria

Skills:

Project Management, Communication skills, Team player

Openings

1

Job Location

Lalitpur

Posted on:

August 17,2022

Apply Before:

August 31,2022
The Role
You, as a Project Delivery Lead with CloudFactory, will be the leader and mentor to some extremely talented Project Delivery team members. CloudFactory's Delivery Leads are the bridge between two sets of clients: customers, who are the source of the data work, and CloudWorkers, who get the work done. They guide the conversations between the two clients to make sure there is alignment across the board on the work we're streaming. You will be leading a pod [our project delivery teams], responsible for the ongoing delivery of data and AI projects.
Performance objectives:
Lead key accounts, or workstreams as we like to call them, ensuring that we are meeting and exceeding key performance targets related to work delivery
Build strong working relationship with clients, ultimately we strive to transition from a client-vendor relation to being trusted partners supporting their cause
Equip the workforce through well set up training and performance management systems to be successful in delivering the tasks and create opportunities to not only earn but also learn and serve
Mentor and coach team members - teach your team the ropes, hoping on client calls and coaching them to be the most successful project managers on the market. The hope is that they will eventually be better at project management than you.
As a Delivery Lead, you will be responsible to
Drive end to end operational management for key accounts
Ensure that key performance indicators (quality, throughout) and Service Level Agreements of the accounts are being achieved
Lead capacity and resource planning to meet client work delivery requirements
Guide the team to drive improvement of workforce performance
Be a known face for the client - communicating work progress, translating client needs to actions and building strong working relationships
Manage a team (pod) with direct responsibility for the team members work performance and performance of accounts managed by the team
Ensure that standard operating procedures and best practices are being implemented in the accounts
Identify, resolve short-term and long-term issues and risks associated with a accounts and escalate unresolved issues in a timely manner
Requirements
This isn't your typical project management position. You thrive in a high-growth, dynamic, fast-paced entrepreneurial environment, which means things can change quickly (don't say we didn't warn you). This position requires a balance between people and delivery project management - ensuring we deliver excellent project results and wow our clients and workforce. So a customer-focused individual who is passionate about people and technology is the #1 quality we're looking for.
You love building relationships, are passionate about people, and can manage through ups and downs. You can manage multiple large and high-revenue projects and/or scenarios simultaneously. Being close to the customers and the workforce will require getting your hands dirty from time to time. You need to be able to understand the work we do, how we do it, and why we do it. That usually requires doing it yourself, first. Fitting with us requires the ability to be flexible with working times as most of our clients are in the US, Australia, and Europe.
You are a great communicator. You have impeccable communication skills and are an excellent all-around communicator — verbal, written, and interpersonal. You've also got a high EQ (emotional intelligence). You'll need to empathize with our customers and work cross-culturally with team members across the globe.
You are results-focused. You have a strong understanding of business systems and operations strategy with an ability to effectively interpret and communicate business and technical concepts with all levels of an organization, from executives to developers. You have a bias for action.
You are confident but humble. You are adventurous, you do not refrain from experimentation. You are data-driven, a natural problem solver, and resourceful. Don't worry if you don't tick all the boxes. At CloudFactory, we're very intentional about our culture, so above all, we're looking for open-minded individuals to learn and grow together.
The Experience:
The experience required to work with us is at least 4+ years doing western-style client communication and experience in dealing with large projects. You have experience working with highly capable and driven individuals, and have the drive and intellect to handle tough situations. Project Management, general management and experience in a high-growth tech company are a plus. Technical experience, although not a must, would be another big plus. A hunger for learning about AI or courses related to AI - you guessed it - another plus!
Benefits
Lunch & Snacks Provided Monday-Friday
Home Office Allowance
Travel Allowance
Social Security Fund
Festival Bonus
Hybrid Work Modality
Health Spending Account
Medical Insurance
Accidental Insurance
Amazing Company Mission and Culture
Growth Opportunities