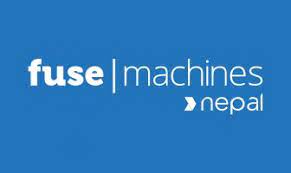 Project Manager
Salary:

As per company policy

Experience:

3

Type:

Full Time

Job Level:

Mid Level

Views:

1,412 views
Job Overview
Industry:

Information Technology

Category:

Project Management

Minimum Education:

Bachelor Degree in Computer Science

Skills:

leadership, problem-solving and analytical, knowledge on project management tools

Openings

2

Job Location

Kathmandu

Posted on:

July 08,2022

Apply Before:

September 04,2022
Key Objectives
Contribute to continuous improvement and standardization efforts of PM processes and methodology to align with service delivery goals.
Communicating with clients and defining requirements and project scope.
Ensuring that all projects run smoothly, assembling cross-functional teams of engineers, designers, and more, and working with them to deliver valuable results on-time and on-budget.
Responsible for managing expectations of clients and keeping them happy.
Passionate about project management and make an effort to keep your knowledge up-to-date.
Ensuring full compliance with project management processes and values.
Qualification and Experience
Bachelor's degree in Computer Science/BBA graduate or equivalent. MBA degree is preferable.
At least 3 - 4 years of software project management experience in an agile environment.
Required skills/Competencies
A deep understanding of agile software development best practices.
Proven leadership skills, including the ability to inspire confidence in engineering and executive teams to follow the recommended project direction.
Technical background with understanding and/or hands-on experience in software development is preferred.
Excellent analytical and problem-solving skills. Able to analyze the available data and make decisions that affect the project on a regular basis.
Ability to seamlessly handle multiple projects at once.
Sound knowledge and experience on project management tools (JIRA, Confluence) and frameworks such as scrum, kanban, etc.
Ability to mentor and lead the project team plus work independently.
Excellent verbal and written communication skills – both English and Nepali.
Certified Scrum Master, Certified Product owner, Certified Scrum Professional, Agile certified practitioner certification is a plus.
Key Responsibilities
Identifying and engaging project-relevant stakeholders to ensure an aligned communication and decision-making process.
Define requirements and work with relevant cross-functional teams to guarantee smooth, efficient implementation and delivery.
Responsible for requirement building, backlog prioritization, sprint planning, release, daily standups, reviews and overall execution.
Responsible for process implementation and improvements.
Monitor resource availability and allocation.
Responsible for quality assurance and control in accordance with project requirements.
Perform overall project risk and issue management, and handle detailed tracking and mitigation planning.
Responsible for establishing clear ownership of project tasks, ensuring every team member has the required tool & support needed, and providing timely feedback.
Set clear expectations, provide needed autonomy to team members, time monitor the progress and give recognition for results.
Developing schedules and methods for measuring results.
Organizing and managing all phases of the project to ensure on-time completion.
Planning and overseeing the preparation and dissemination of project communications.
Coordinate project scope and objectives and ensure technical feasibility.
Create and maintain comprehensive project documentation within standards of the business.
Equal Opportunity Employer: Race, Color, Religion, Sex, Sexual Orientation, Gender Identity, National Origin, Age, Genetic Information, Disability, Protected Veteran Status, or any other legally protected group status.