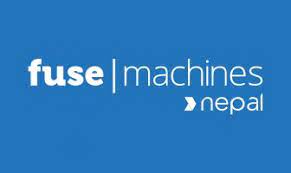 Project Manager
Salary:

According to company policy

Experience:

2

Type:

Full Time

Job Level:

Mid Level

Views:

487 views
Job Overview
Industry:

Information Technology

Category:

Project Management

Minimum Education:

Bachelors in Computer Engineering

Skills:

PM Tools

Openings

1

Job Location

Kathmandu

Posted on:

February 14,2023

Apply Before:

May 31,2023
Key Objectives
Continuous improvement and standardization of PM processes and methodology to align with service delivery goals.
Communicating with clients and defining requirements and project scope.
Ensuring that all projects run smoothly, assembling cross-functional teams of engineers, designers, and more, and working with them to deliver results on-time and on-budget.
Responsible for managing expectations of clients and keeping them happy.
Passionate about project management and make an effort to keep your knowledge up-to-date.
Ensuring full compliance with project management processes and values.
Leading and mentoring junior project managers
Qualification and Experience
Must have at least a bachelor's degree in Computer Science or similar.
MBA Degree is preferable
At least 2-4 years experience in the relevant field.
Scrum and Agile certifications are preferred
Past experience working in agile & scrum
Past experience managing international clients
Past experience handling product management would be preferred
Required skills/Competencies
Strong Grasp on JIRA(Workflow, Issue Type,Rules Automation, Project Board Customization, Permissions, JQL,Dashboard, Utilise Reports ), Confluence, Roadmap and Release plan tools, Timeline tools Spreadsheet, Documentation tool, Presentation Tools
Excellent Knowledge of Phases of project management,conceptual understanding of all phases of Project Management and its implementation.
Excellent understanding and implementation of Agile manifesto and principles
Excellent Understanding of how principles are adhered by best practises
Excellent Conceptual understanding and implementation of Release, Capacity and Iteration planning, Value-driven and Adaptive Planning and more.
Excellent Conceptual understanding and implementation of Scrum and Kanban
Understanding and implementation of artifacts and ideology of Scrum
Understanding and implementation of WIP, Cycle time, Lead time and details of Kanban
Extensive Knowledge of Software Development cycle
Knowledge of AI Software Development Life cyclePhases
Application, Limitations, Pro and Cons of related Programming languages
Knowledge of System Architecture , Databases, Process and Data flow, Basic of API
Familiar in understanding and implementation of other complimentary agile Frameworks from XP, TDD, BDD, LSD and six sigma
Conceptual understanding and implementation of Functional Testing & Non Functional Testing
Conceptual understanding and implementation of Automated Testing Tools and Strategies
Conceptual understanding and implementation of version control repository GIT, Versioning Standards and Release Tags, CI server, Best practices automated build process, Best practises of Development environment , Knowledge of CI/CD tools
Excellent team management skills
Excellent leadership skills
Must have analytical/problem solving skills
Excellent communication & interpersonal skills
Key Responsibilities
Identifying and engaging project-relevant stakeholders to ensure an aligned communication and decision-making process.
Define requirements and work with relevant cross-functional teams to guarantee smooth, efficient implementation and delivery.
Lead cross-functional project teams and manage work assignments.
Provide thought leadership, strategic insight, and clear communication (written and verbal) to the team on strategy to streamline and scale project management processes.
Monitor and Manage resource availability and allocation.
Ensure that each project has clear goals and timelines.
Provide project estimation and planning, including being responsible for scheduling, resourcing requirements, and budgeting.
Perform overall project risk and issue management, and handle detailed tracking and mitigation planning.
Foster a project management environment that promotes productivity, innovation and efficacy.
Coach and mentor team members to share one knowledge, skills and/or experience, to help team to develop and grow
Delegate project tasks based on junior staff members' individual strengths, skills and experience levels.
Participate in regular team meetings like Daily Standup, Sprint Planning, Regular Follow Ups, Retrospective Meetings and so on.
Collaborate in team goals and meet all the assigned milestones.
Participation in regular team meetings.
Provide updates on a regular basis.
Other tasks as assigned.
Equal Opportunity Employer: Race, Color, Religion, Sex, Sexual Orientation, Gender Identity, National Origin, Age, Genetic Information, Disability, Protected Veteran Status, or any other legally protected group status.