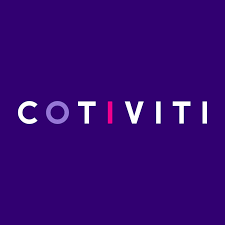 Python Developer
Salary:

Negotiable (Depending upon experience level)

Experience:

3

Type:

Full Time

Job Level:

Mid Level

Views:

593 views
Job Overview
Industry:

Information Technology

Category:

Software Development

Minimum Education:

Mentioned in eligible criteria

Skills:

Able to work on Evening Shift to overlap with US team members

Openings

2

Job Location

Kathmandu

Posted on:

February 16,2023

Apply Before:

May 31,2023
Responsibilities and Essential Duties:
Bring customer-centric focus to our Advanced Visual Reporting platform.
Work with product and technical teams to understand the business requirements and build scalable and sustainable enterprise reporting solutions.
Demonstrate through proof of concepts and present them to stakeholders. Formulate and provide recommendations. Promote Self-Service BI.
Create conceptual and technical BI reporting documents.
Mentor, develop, and train team members and end users.
Assist in code deployment and new client system implementations, including data transfer and user administration.
Requirements:
Bachelor's degree in Computer Science or related field required, Master's degree preferred
Knowledge of basic Python deployment constructs
2+ years of experience with scripting languages (Python) to develop automation tools
2+ years of proven programming experience and knowledge in Python
Strong ability to manage and analyze data in a Data Warehouse environment using Python
3+ years of SQL and/or other report writing experience is required.
Strong healthcare analysis background and experience preferred.
Familiarity with Agile methodologies preferred.
Experience developing products/solutions using Oracle 12c or above.
Experience with multiple BI tools a plus, especially in projects involving migration from one BI tool to another.
Experience working with large data.
Extensive knowledge in relational database design.
Job Demands:
Able to work on Evening Shift to overlap with US team members
Access to high-speed internet is required, all other equipment will be provided by the company.