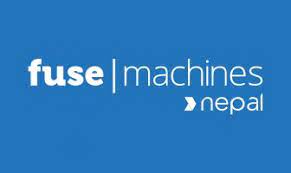 React Frontend Engineer
Salary:

According to company policy

Experience:

3

Type:

Full Time

Job Level:

Mid Level

Views:

386 views
Job Overview
Industry:

Information Technology

Category:

Software Development

Minimum Education:

Bachelors in Computer Engineering

Skills:

AWS

Openings

2

Job Location

Kathmandu

Posted on:

February 14,2023

Apply Before:

March 27,2023
Qualification and Experience
Must have a full-time Bachelor's degree in Computer Science or similar
More than 3 years of relevant experience
Required Skills/Competencies
Strong development experience in Javascript, React/Redux and other javascript frameworks
Strong markup skills (good knowledge of HTML, CSS, CSS frameworks and pre-processors, understanding of adaptive/responsive concepts)
Experience with RESTful Services, GraphQL APIs, and integrations with external systems.
Experience with Node.js is a plus.
Experience with various authentication methods and technologies.
Experience developing applications in the public cloud, preferably in AWS and working with various AWS services.
Experience with CI/CD and Containerization is a plus.
Strong experience in object-oriented design & development.
Strong knowledge of data structures.
Strong experience working in an Agile environment and understanding of the SCRUM process.
Ability to understand product requirements and translate that into technical requirements.
Proficiency in code versioning tools.
Passion for performance, quality, and attention to detail.
Excellent written & verbal communication skills in ideating, prototyping, and providing thought leadership.
Key Responsibilities
Identify and solve technical challenges in the React framework.
Understand product requirements and prepare design documents for translating those into software applications.
Write highly maintainable, efficient, scalable and performant code for new features with unit tests, correct encoding, testing, debugging, and documentation.
Participate in production deployment, and troubleshooting production issues.
Equal Employment Opportunity: We're proud to be an equal opportunity employer - and celebrate our employees' differences, including race, color, religion, sex, sexual orientation, gender identity, national origin, age, disability, and Veteran status. Differences make us better.