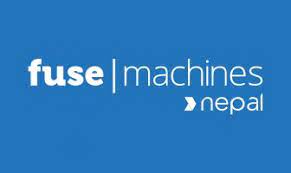 SAS-Data Engineer
Salary:

As per company policy

Experience:

5

Type:

Full Time

Job Level:

Senior Level

Views:

353 views
Job Overview
Industry:

Information Technology

Category:

Consultant

Minimum Education:

Bachelor Degree in Computer Science

Skills:

Big data tool, Relational SQL and NoSQL databases including Postgres, MongoDB, Elastic Search

Openings

1

Job Location

Kathmandu

Posted on:

November 09,2022

Apply Before:

November 30,2022
Job Type:
This is a remote, full-time consulting position
Role Scope:
Design and develop high-performance data architectures, which support data warehousing, real-time ETL, and batch big-data processing

Collaborate with Product, Engineering, Science, Data analysts, and data scientists to implement rich and re-usable datasets/metrics

Care about architecture, observability, testing, and building reliable infrastructure and pipelines

Conduct Discovery of existing Data Infrastructure and Proposed Architecture ● Evaluate, design, and implement the data pipelines, data lineage, and data governance frameworks that are suitable for a modern analytics solution, considering industry-standard best practices and patterns.

Data migration (if needed)

Reviewing plans created by other developers to ensure they meet industry standards and best practices

Assess best practices and design a schema that matches business needs for delivering a modern analytics solution (descriptive, diagnostic, predictive, prescriptive) ● Possesses strong leadership skills with a willingness to lead, create Ideas, and be assertive
Requirements for the role:
Must-Have: 5+ years of real-world development experience working with Google Data Products (BigQuery) and SAS

Experience with big data tools

Experience with relational SQL and NoSQL databases, including Postgres, MongoDB, ElasticSearch

Expert knowledge of SQL, Python, and database patterns and practices ● Experience with Spark/PySpark and other streaming data pipelines

Nice to have experience in Azure and SAP
Equal Employment Opportunity
We're proud to be an equal opportunity employer - and celebrate our employees' differences, including race, color, religion, sex, sexual orientation, gender identity, national origin, age, disability, and Veteran status. Differences make us better.