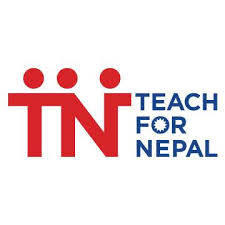 Teach For Nepal Fellowship
Salary:

As per company policy

Experience:

0

Type:

Full Time

Job Level:

Entry Level

Views:

645 views
Job Overview
Industry:

Education

Category:

Teaching / Education

Minimum Education:

Minimum Bachelor's degree in any field or equivalent

Skills:

Communication skills, Team player, Leadership skills

Openings

100

Job Location

Nepal

Posted on:

August 05,2022

Apply Before:

September 30,2022
Job Title: Fellowship
Number of positions: 100
Location: Nepal
Educational Qualification:
Minimum Bachelor's degree in any field or equivalent
Job Description:
Teach For Nepal Fellowship is a globally recognized 2-years full-time paid employment opportunity for individuals with a minimum of a Bachelor's degree. During the 2 years of the program, Fellows receive a monthly stipend and an opportunity to go through leadership development training. It is a very competitive, challenging, and rewarding leadership development program, preparing youth to become lifelong leaders.
What If Your First Job Was Changing The Nation?
Who Should Apply?
Recent university graduates and young professionals who are passionate about social justice
Those who have demonstrated leadership skills in their academic and professional career and are interested to become lifelong leaders in various sectors
University Graduates with at least a Bachelor's degree and a strong academic record
Highly effective communicators in both Nepali and English
Those who are driven by a strong value system - integrity, sense of possibility, humility, self-reflection, perseverance, and commitment