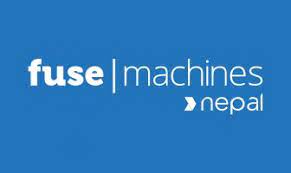 UX/UI Designer
Salary:

According to company policy

Experience:

2

Type:

Full Time

Job Level:

Mid Level

Views:

200 views
Job Overview
Industry:

Information Technology

Category:

Graphic Designing

Minimum Education:

A degree in design, information technology/management, or related field

Skills:

Photoshop

Openings

1

Job Location

Kathmandu

Posted on:

February 14,2023

Apply Before:

March 27,2023
Key Objective
UX/UI designer is responsible for creating, visualizing, and implementing strategic user experiences that align user and customer needs with business goals. This role excels as a passionate designer, collaborator, customer advocate, and lifelong learner.
Qualifications and Experience
At least 2 years of UX/UI design experience.
A degree in design, information technology/management, or related fields.
Required skills/Competencies
Excellent communication, presentation, interpersonal, and analytical skills, including the ability to communicate complex, interactive design concepts clearly and persuasively.
Thorough knowledge of UX design principles and traditional design principles, with expertise in how to apply them within a visual design system.
Proficiency in designing and prototyping with tools such as Figma, Adobe XD, or Sketch.
Experience with design tools such as Photoshop, Illustrator.
Demonstrated strong visual design expertise with the ability to produce fresh, simple, elegant, and exceedingly usable layouts and interactions and iconography.
Experience working in a collaborative team and working directly with developers for the implementation of designs.
Ability to own and drive the design process by independently defining requirements, scoping projects, and prioritizing tasks.
Committed to learning and expanding professional and technical knowledge.
Exceptional organizational and time management skills.
Good to have
Knowledge of HTML, CSS, and IxD.
Experience working in an Agile development environment.
Key Responsibilities
Translate concepts into prototype designs, which can range from simple paper sketches to high-fidelity and interactive digital mock-ups to help drive the product requirements.
Collaborate directly with clients/stakeholders to understand project/product requirements to solve problems, ideate, imagine, and create high-quality products.
Participate in discussions and presentations, conveying the power and thought behind your UX solutions.
Iterate designs and solutions efficiently and intelligently based on feedback and suggestions received.
Select the most promising idea(s) based on their feasibility, desirability and viability analyzing users need, business need and technical implementation
Conduct user research to identify main user insights and opportunity spaces, and transform the finding into powerful concepts and designs that leads to innovative solutions and best-in-class end-to-end user experiences.
Effectively communicating research findings, design approaches with product management, engineering, marketing, and executive decision-makers
Assist in planning and executing tests to assess the usability of a software product in development with rapid iterative studies, usability assessments, surveys, card sorting, and participatory design sessions.
Ensure design standards, UX guidelines and best practices are adhered to
Equal Employment Opportunity: We're proud to be an equal opportunity employer - and celebrate our employees' differences, including race, color, religion, sex, sexual orientation, gender identity, national origin, age, disability, and Veteran status. Differences make us better.