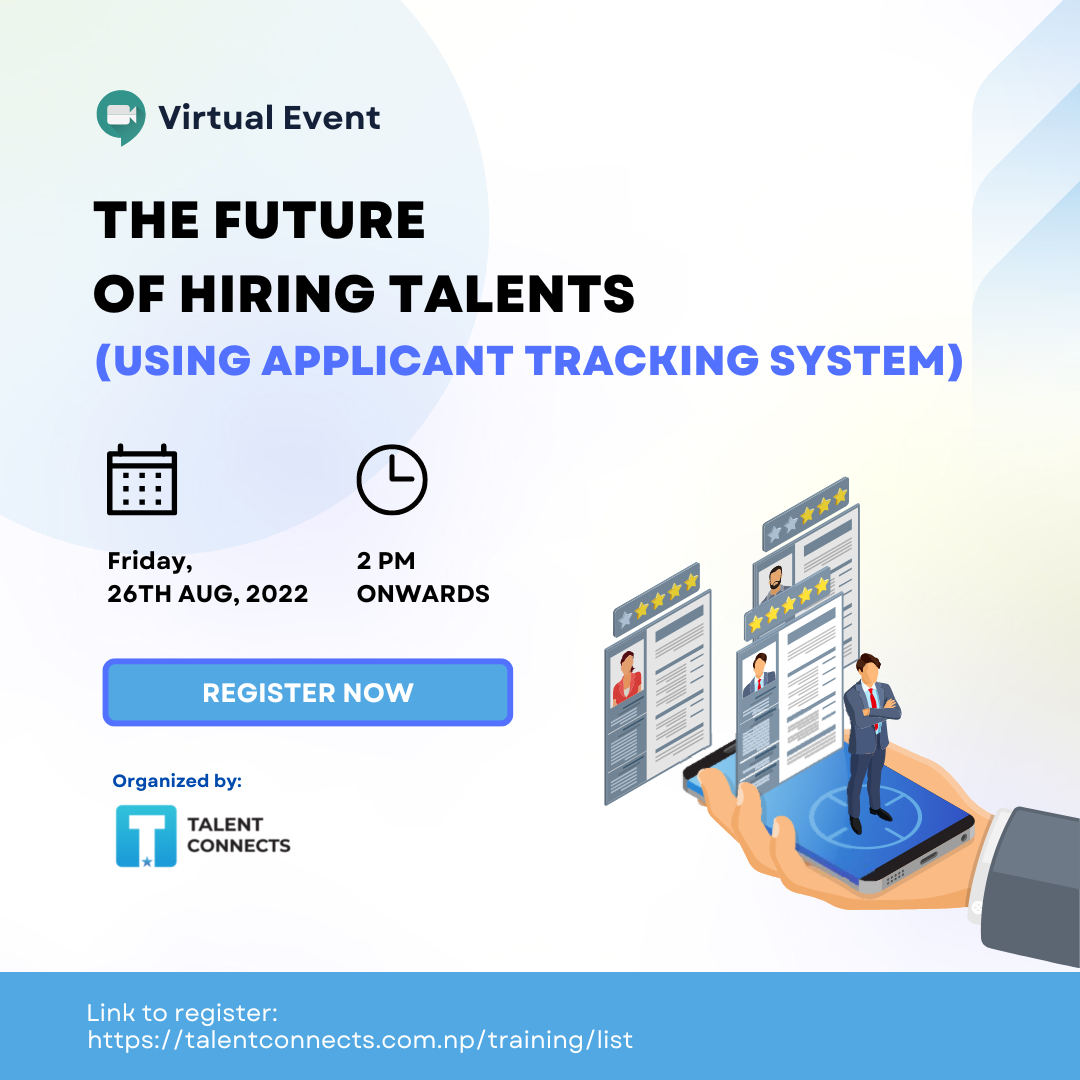 Previous
Next
Are you ready for the future? Are you aware of the future hiring trends? Talent Connects invite all the hiring recruiters, managers and companies to explore the future of hiring talents. Dive digital with ATS and be ahead of time.
Event Details:
Date: 26th August 2022
Time: 2pm onwards
Venue: Virtual
Confirm your participation via registration!