Streamline your HR Process with Talent HR
Talent HR simplifies your HR processes with features for attendance, leave, payroll, and reimbursement management, plus a learning module. Talent HR enables you to manage employee information efficiently and focus on what matters most - Your Business.
Say goodbye to manual HR tasks and embrace the power of automation with Talent HR.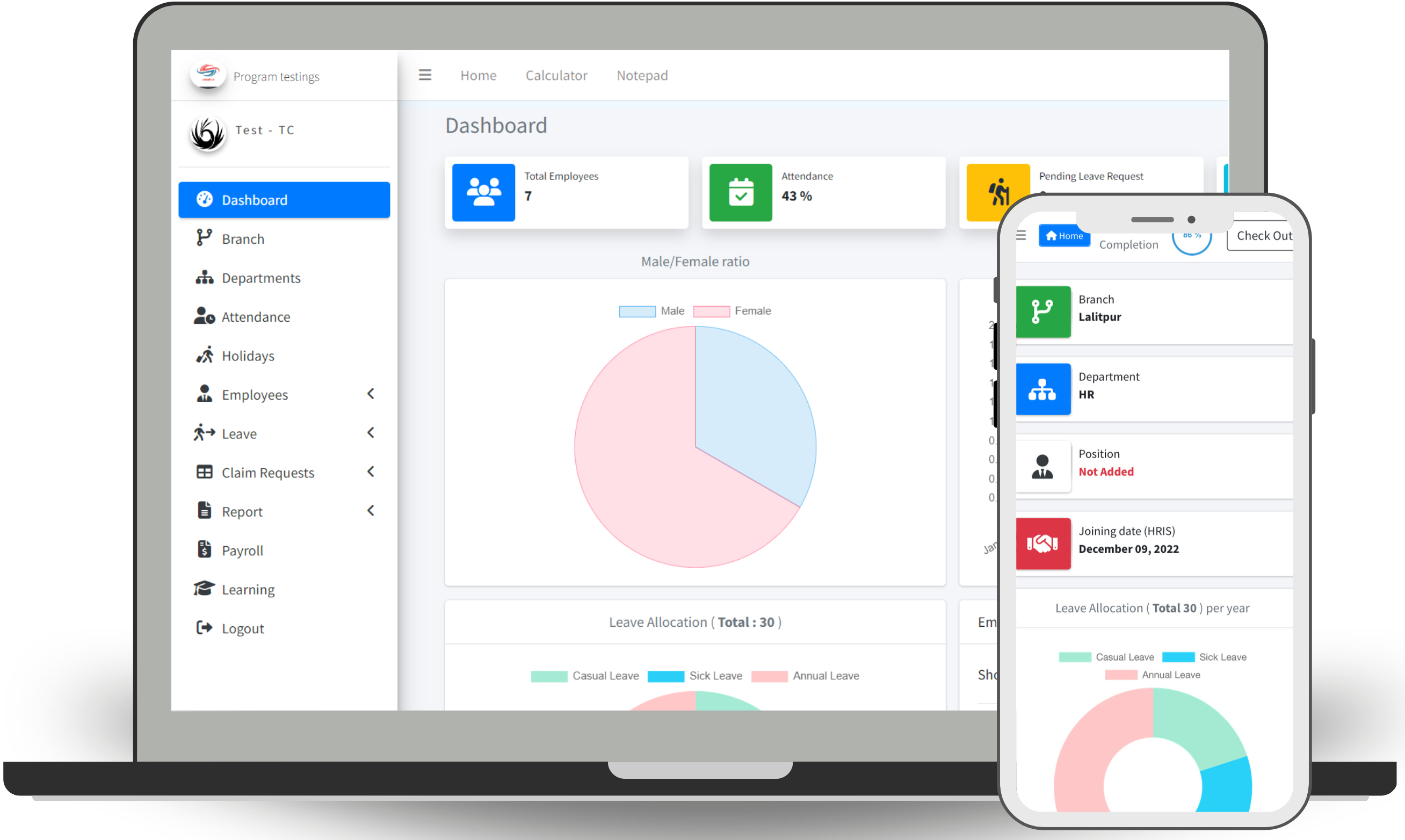 TALENT HR
FOR HR
PROFESSIONALS
Our system helps HR leader to become more efficient in their work. IT allows HR professional to manage and store employee data in one central location, including personal information, job details and report evaluations.
4x Less paper work burden
Reduced payroll costs and errors by 70%
Improved work efficiency by 60%
Improve hiring by 2x using our ATS
Mark attendance from office or home
Apply for leaves from mobile or desktop
Raise claim settlement and get approved
Enhance performance with learning materials and resources
TALENT HR
FOR EMPLOYEES
Our employee self-service portal allows staff members to easily access and manage their HR-related information, eliminating the need for them to frequently ask HR managers for basic information such as leave balances and required documents.
LET'S DIVE INTO THE FEATURES
APPLICANT
TRACKING SYSTEM
TALENT
POOL
CUSTOM
CAREER PAGE
LEARNING
MODULE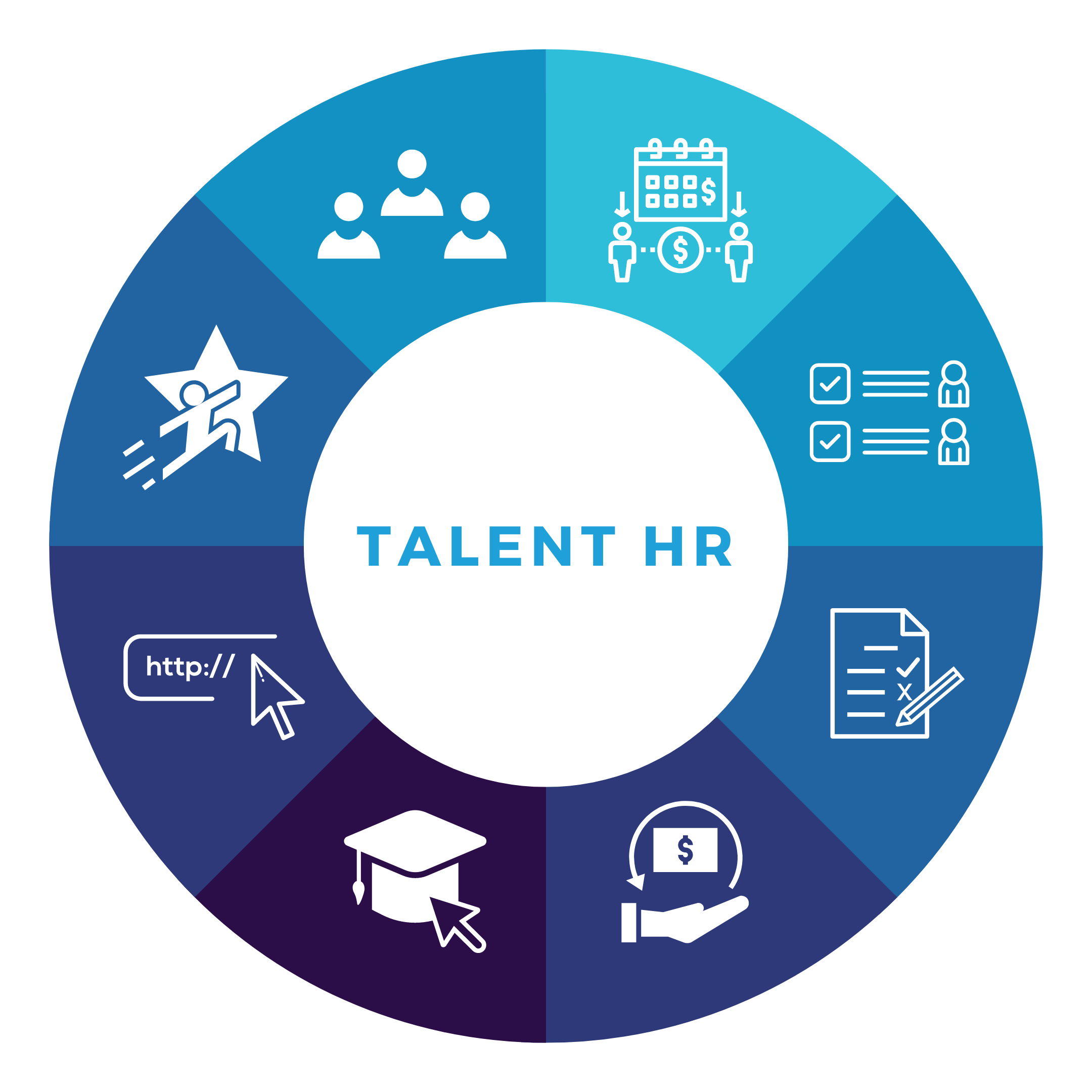 PAYROLL
MANAGEMENT
ATTENDANCE
MANAGEMENT
LEAVE
MANAGEMENT
REIMBURSEMENT
MANAGEMENT
OVERVIEW OF OUR SYSTEM
APPLICANT
TRACKING SYSTEM
Streamline the recruitment process by automating tasks like resume screening, bulk emailing, and generating hiring reports.
TALENT
POOL
Talent Pool significantly reduces the time and effort needed to fill job openings, as it already has a pool of prescreened potential hires to select from.
CUSTOM
CAREER PAGE
Our career page that presents information about your company's culture, values, and job openings helps to attract highly skilled candidates to the organization.
PAYROLL
MANAGEMENT
HR managers can easily track and monitor employee pay and payroll data in real-time, helping them to more effectively manage payroll expenses.
ATTENDANCE
MANAGEMENT
Our attendance management system helps to reduce the workload of HR leaders by automating tasks such as calculating hours worked and calculating pay.
LEAVE
MANAGEMENT
Talent HR provides HR managers with real-time visibility into employee leave patterns, making it easier to track and manage leave usage.
REIMBURSEMENT
MANAGEMENT
This feature allows HR staff to create, approve, and keep track of reimbursement requests, as well as generate reports on reimbursement activity.
LEARNING
MODULE
By providing employees with opportunities for learning and development, a learning module can help improve employee engagement and reduce turnover.
Report
Automation
Report automation can save significant time and resources by generating accurate and timely reports automatically.
Previous
Next
Choose the best plan for your team
Start using Talent HR right now with 30 days free trial