Talent Connects ATS is a powerful tool to streamline your hiring process.
Find and hire the right person for every job.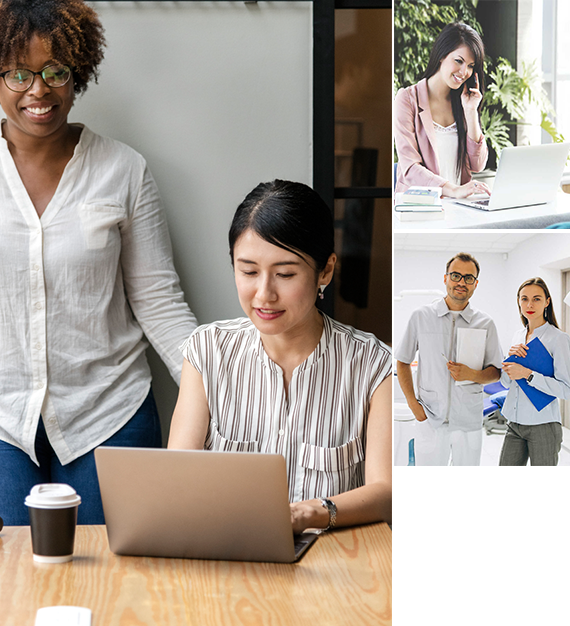 About Us
Talent Connects was established in February 2019 with the vision to bridge the skilled employees with the right jobs. Our core value focuses on how we can provide better candidates to our clients. So, we have established in-house training and development units where we provide skill-based trainings required by the industry for fresh graduates or for working professionals. With this mission at heart, our company's tagline is,
Better Candidates | Better Business Growth.
For corporate houses, we want to be their preferred service provider when comes to hiring talents. We've equipped our self with technology that enables us to recruit talents from around the globe. In Talent Connects, we do hire with deep dive candidate analysis technique. For any given role, applied candidates must go through Digital Pre-Hiring Assessment to qualify themselves for interview round. And yes, it's all performed digitally. So, months long hiring process has brought down to few business working hours.
We want to become a HR company to help SMEs who works with limited resources to manage their human resources. For them we provide our expert consultation via HR Consulting to equip them with necessary HR policies and help their business grow.
2019
Founded

189
Companies

Monthly Traffic

No. of Hires
Smart Recruitment Software
Our Smart Recruitment Software enables employers to advertise their openings in our platform and empower hiring managers to perform assessment-based hiring.
Candidate Sourcing
Are you worried about your regular (technical and non-technical) hiring requirements? Let experts handle your niche hiring requirements while you focus on your core business.
HR Consulting
No HR problem is too big or too small! We're here to help startups, SME's and corporate houses from drafting their HR policies to building a Company Culture.