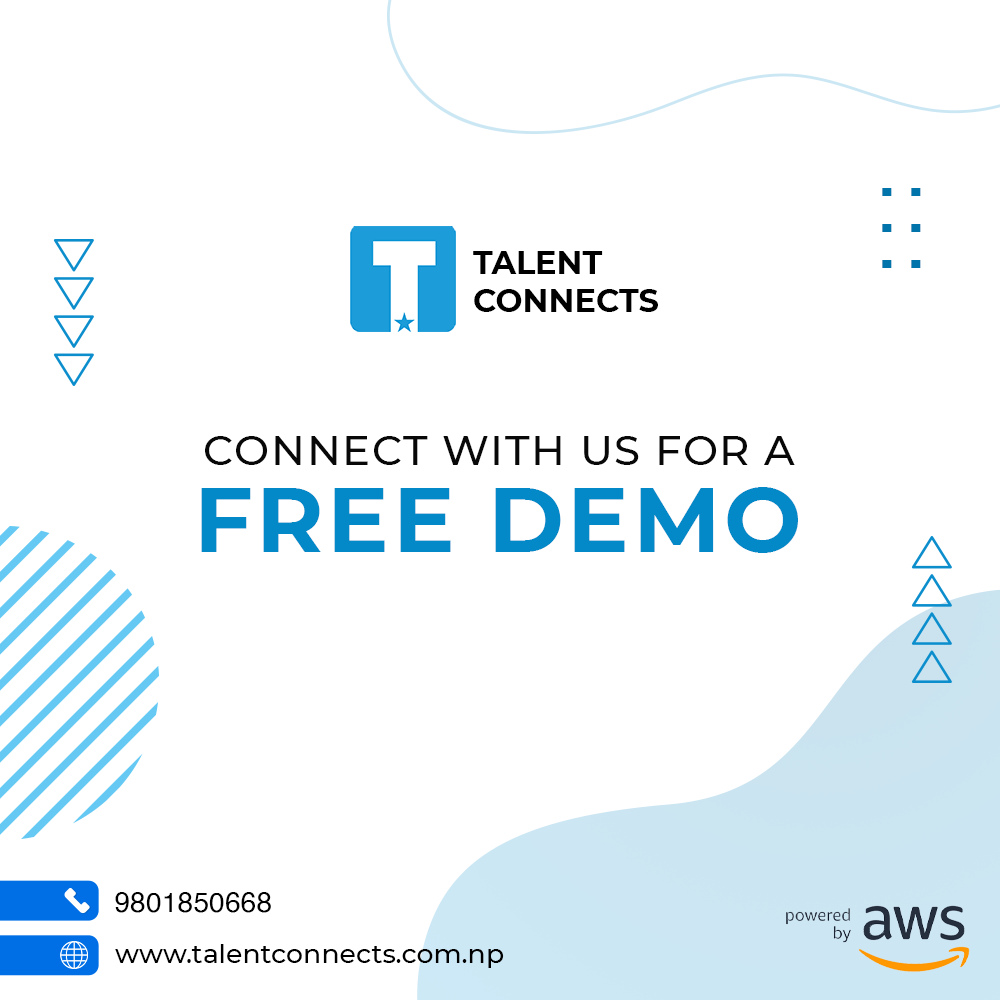 Previous
Next
We've launched the "Talent Connects-Smart Recruitment Software" on 21st July 2020 for the Nepali market where hiring managers can do assessment-based hiring and automate the hiring process. Talent Sourcing will be easier than ever using the Talent Connects' hiring platform. This platform is built to empower HR Professionals to Recruit Talents for their Companies."
The Smart Recruitment Software basically intends to automate the once laborious hiring process while ensuring a smart and efficient rate of candidate screening and recruitment while providing HR managers with the right tools to carry out effective hires with the following features.
Smart Recruitment Software Features Includes:
Multi-users (All Hiring Managers at one place)
Personal Dashboard
JD Library
Customize Assessment
Applicant Tracking System
Job Alerts
Interview Schedule Calendar
Smart Sorting System
Job Applied Status update for Jobseekers
Talent Pool
For employers, this can be a new experience with increased efficiency and better probability for the desired candidate. Also, for job seekers, this platform can be a perfect place to find out the correct job where they really fit in.